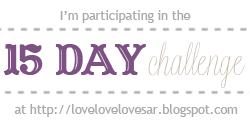 Describe the best day of your life to date.
The best day of my life, hands down is the day my daughter was born!! I can not even begin to describe the feeling of meeting your child for the first time. When the doctor put Kinslee on my chest for the first time I was in awe,I could not believe how beautiful she was and how god blessed me with this perfect baby. It was also amazing to see how my husband reacted (he cried, it was so sweet) when she was born. I could not imagine it being more perfect. Also seeing my family with Kinslee was great, their eyes lit up and I could see their hearts smiling. I have to say we are very blessed to have such a loving and supportive family.
Mommy's sweet baby girl!!