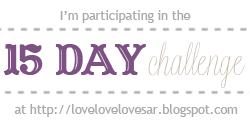 What are you most looking forward to in the next six months?
I am looking forward to all the first with my precious baby and moving back to Florida. Everyday Kinslee is changing and advancing in some way. It is an amazing experience to watch. Today she is 7 weeks and already laughs and giggles, she just started doing this on Tuesday.
We are trying to move back to Florida because we want to be close to our family, we have no family here in Georgia. We have been putting applications in for my husband for firefighting jobs but have had no luck yet. We are trusting in God to open a door for us because we know Florida is where we need to be.