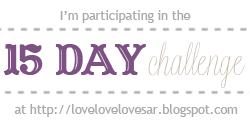 List your favorites: song, quote, food, vacation spot, photo
My favorite song because it describes my life. My husband and I are livin on prayers :)
Quotes
"Fear less, hope more;
Whine less, breath more;
Talk less, say more;
Hate less, love more;
And all good things are yours."
-Swedish Proverb
"Life is full of beauty. Notice it. Notice the bumble bee, the small child, and the smiling faces. Smell the rain, and feel the wind. Live your life to the fullest potential, and fight for your dreams."
-Ashley Smith
Food
I love food and have tons of favorites such as: chicken wings, sushi, Thai food, chip, salsa and queso, peanut butter, dark chocolate and sour patch kids :)
Photo

My world!!