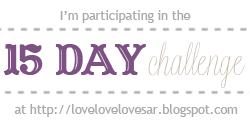 If you could have dinner with any five people, who would they be?
My 3 deceased Grandparents:
Unfortunately all 3 of my grandparents died when I was young. I knew my grandparents as a child but I didn't get to know them as an adult. I would love to have dinner with all 3 to learn their stories, their struggles and their successes. The only things I know about my grandparents is what my parents tell me but I would love to learn more.
Reese Witherspoon:
I think I could be friends with Reese and learn a few things from her. She is a good person and has great style! I would just want to have dinner as friends not as a star struck fan.
Jillian Michaels:
She is such a strong women but mostly I would want to ask her if you would train me to get fit. She is a huge inspiration to me because she struggled with weight problems as a child and over came it. I too have battled weight issues as a child but also have over come it but since having a baby I feel uncomfortable in my skin and am ready to get into shape.