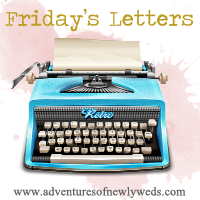 Dear The Villages, Thank you for giving my husband a chance at this job, now please hire him :)
Dear Kinslee Grace, Mommy loves you so much and cannot believe how big you are getting. You are almost 2 months...slow down please.
Dear Bills, I loathe you!
Dear sister, We are so excited for your visit!
Dear Seamus, I hope your crazy spells of biting the air is not a sign of neurological issues. Hopefully it is just your anxiety.
Dear Vet, Please call me and give me the results to Seamus's blood tests and give me good news please. Oh and stop taking all our money.
Dear God, Thank you for everything in my life, the good and bad, I know you are working in our life to make us stronger.